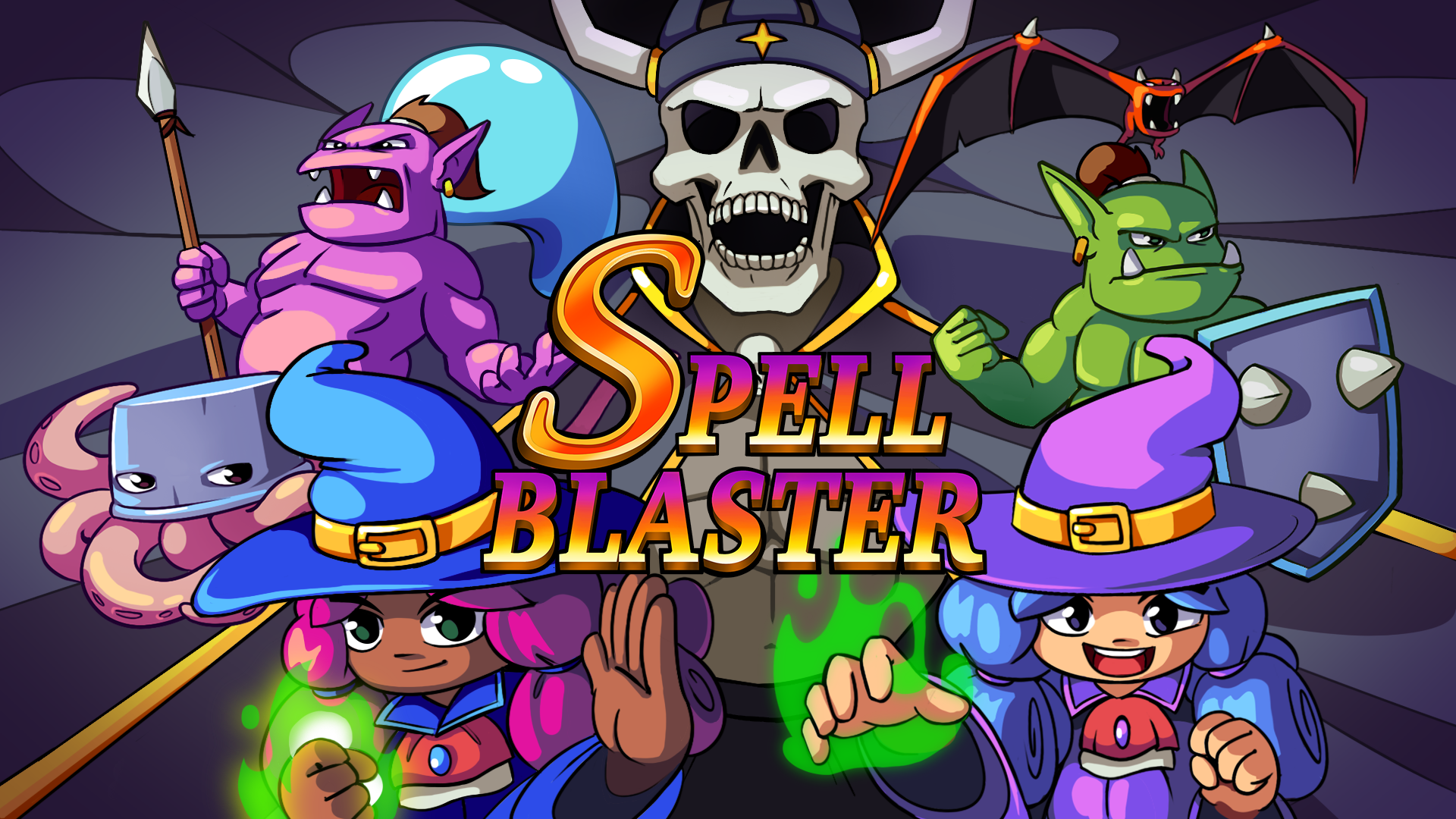 Spell Blaster - Demo
A downloadable game for Windows
Hit the "Notify me on launch" button to sign-up!

Spell Blaster is a 2D top-down action game inspired by retro classics! The game is being developed for PC (with a planned release on Nintendo Switch) and tasks players with navigating mazes, destroying monsters, avoiding dangerous traps and solving perilous puzzles!

The wicked sorcerer Agonus has appeared in the land of Meridia to summon dark crystal shards and harvest the life force of the planet for his own nefarious schemes. It is up to brave heroine mage Marza, and her equally fearless sidekick Pan, to set forth on a journey to save the world from destruction!

Planned Features:
Local drop-in/drop-out Co-Op
30+ Stages to play
A dozen Bosses to challenge
Multiple Spells and abilities to discover
Additional gameplay modes unlockable
This game is still a work in progress, as such the demo is to illustrate a foundation for the game, and not fully representative of the final product. Some planned features such as 2 Player Mode, are currently not available. Also note there may be bugs/glitches.
Please let us know what you think and follow our twitter account for weekly updates, or join our discord to chat with the community.

Download
Click download now to get access to the following files:
Spell Blaster Demo.zip
85 MB
Comments
Log in with itch.io to leave a comment.
Hi, when a Linux version?
hey who's doing the music for this game the trailer songs a banger
Hey it's at the end of the trailer HEH. karl brueggemann
Hello there, I enjoyed playing through this demo, especially with the different effects of the 3 spells on the tree creature/Groot-like boss. I noticed, though, that the speed sprite didn't increase my walking speed at all, even after upgrading it to give me a boost in speed.

Anyhow, I look forward to the full release of this game :D
Hi there, thank you for trying out the demo. I'm glad you had fun! We made some changes and improvements and just uploaded demo version 0.1.5.

If you ever get a chance to try it out again, you can press Shift on keyboard to activate a speed boost with the speed familiar.
You're welcome; I'll play through the new demo over the next week or so :)

Ah, now I can try using the Speed boost while equipping the speed familiar! Is it possible to do so in the previous demo, or would it be better to try out the speed boost in the newer demo?
Yeah it should be possible in the previous demo, but the newest one has a handful of improvements/adjustments. And your previous save file should load with new demo as well.
Awesome game! It is featured on my Top 5 of the Week! Take a look!
Thanks for playing and for recording the footage! :D
Great game! It looks really fun and resembles the SNES zelda games. Congratulations and keep up the good work.
Hey, thanks for checking out the game! :)